Deryan Luxe Pop Up Travel Mosquito Net - Black / Mosquito Net - 1 Person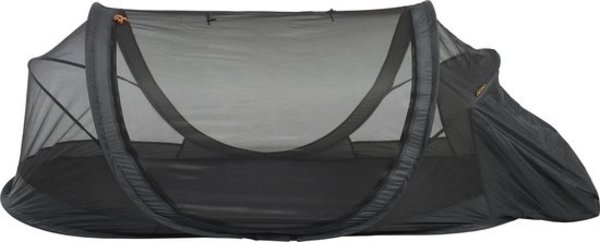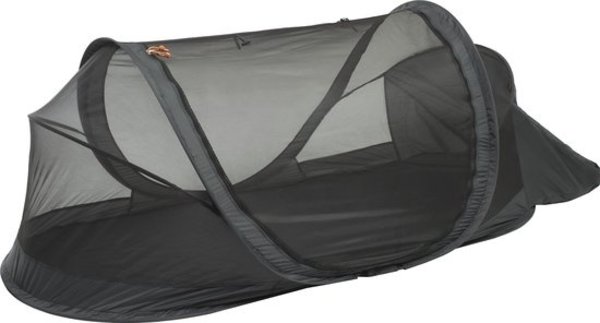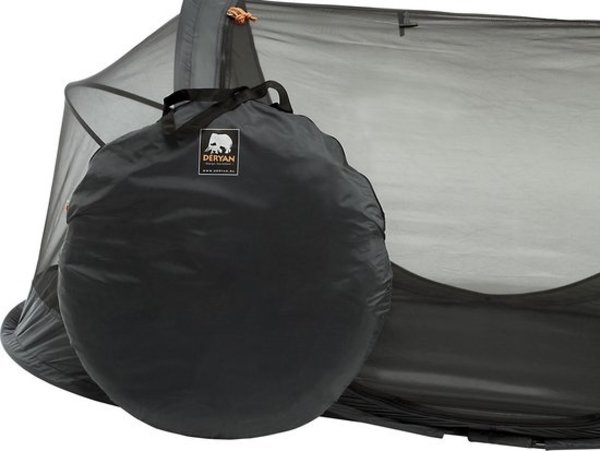 Product description
Are you traveling to a location where it is impossible for you to hang a mosquito net? The DERYAN Outdoor is the solution to this problem! This (travel) mosquito net is also extremely suitable for general holidays in the open air. With the DERYAN Outdoor you always have a pop-up mosquito net at hand; it's up in 2 seconds!

Advantages:
✔  Pop-Up System - 2 seconds!
✔  Compact & lightweight
✔  Mesh thinner than 1 mm
The DERYAN Outdoor is a compact (travel) mosquito net, which effectively protects you against mosquitoes and other biting insects, so that you can enjoy an undisturbed night's sleep. The (travel) mosquito net consists of exceptionally finely crafted mesh; Due to the special production, the DERYAN Outdoor contains the highest quality mesh on the market!The product specifications at a glance:
Contents: Travel mosquito net, carrying case
Material: Polyester, mesh
Weight: 2.0 kg
Mesh density: < 1mm
Dimensions folded (l x w x h): 64 cm x 64 cm x 8 cm
Dimensions unfolded (l x w x h): 225 cm x 100 cm x 80 cm
Features: suitable for (young) adults
Reviews
Posted by: karin on 4 February 2021

super fijne klamboe vooral als je op reis bent en het niet altijd even gemakkelijk is op er één op te hangen!
Create your own review