Deryan Portable Playpen - Fixed mattress base - Travel box - camping cot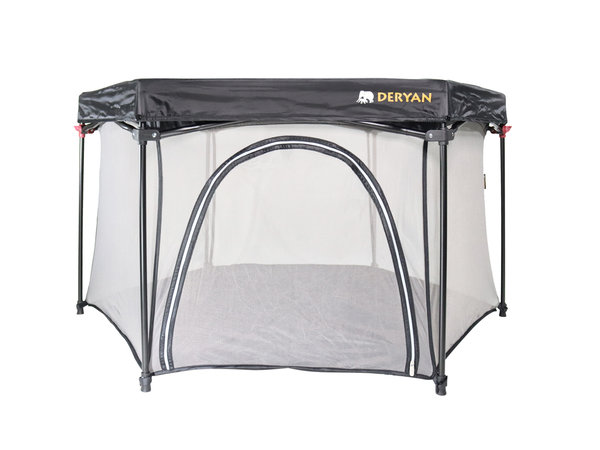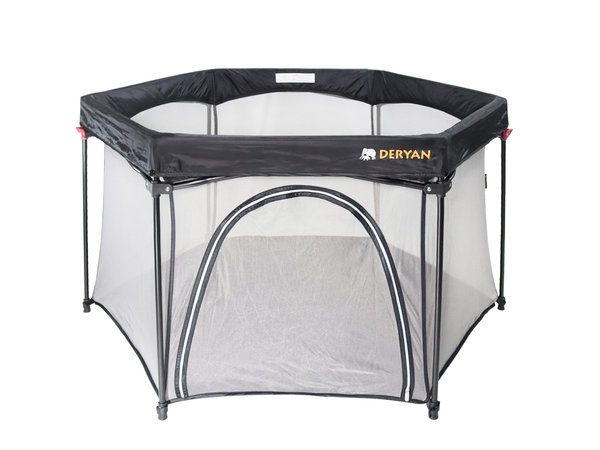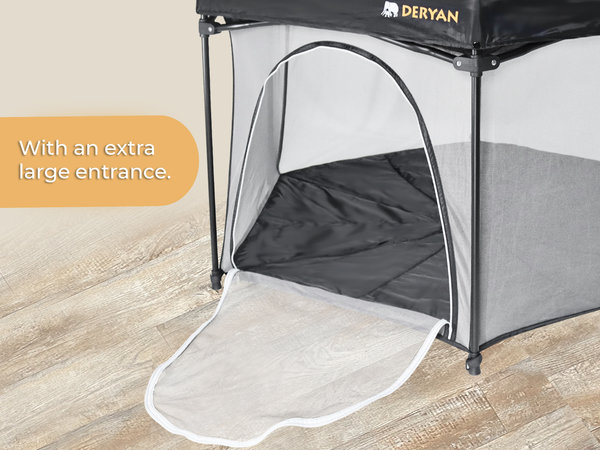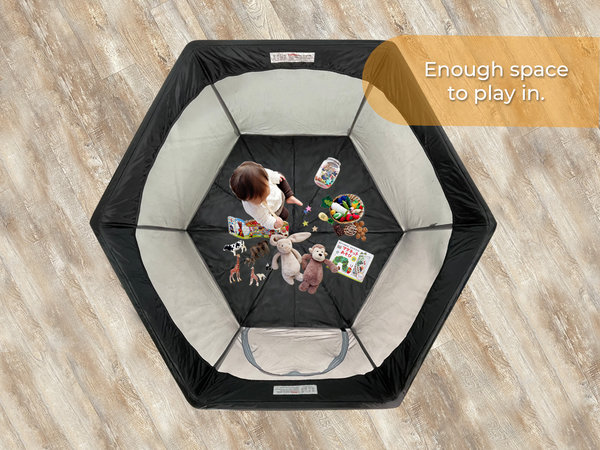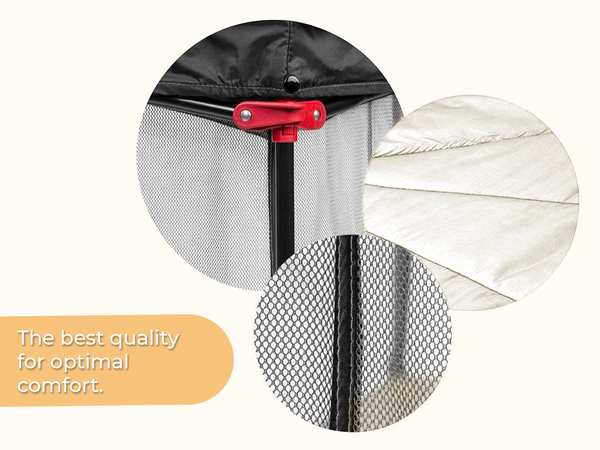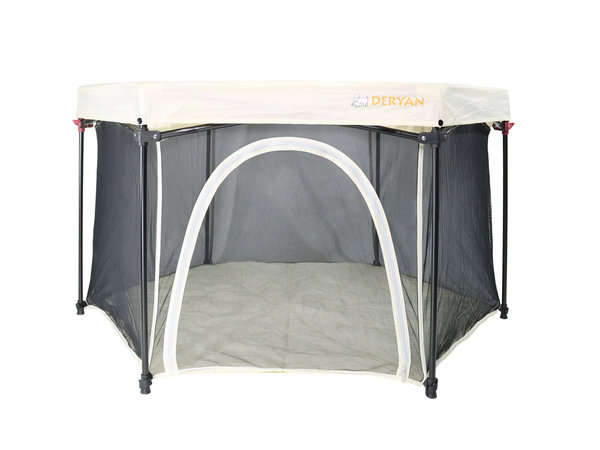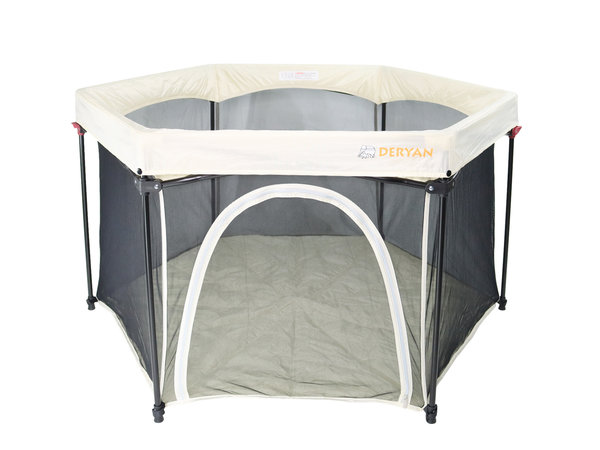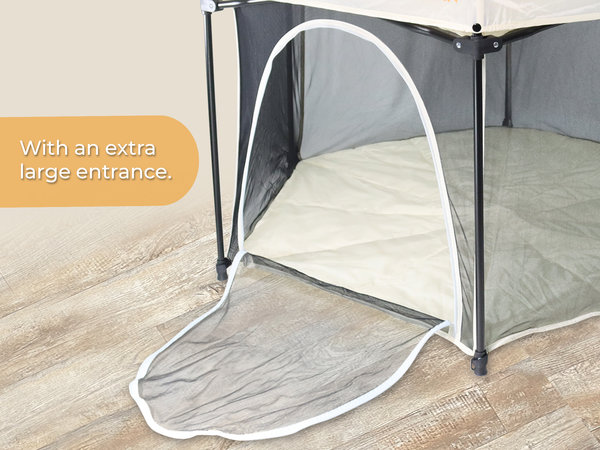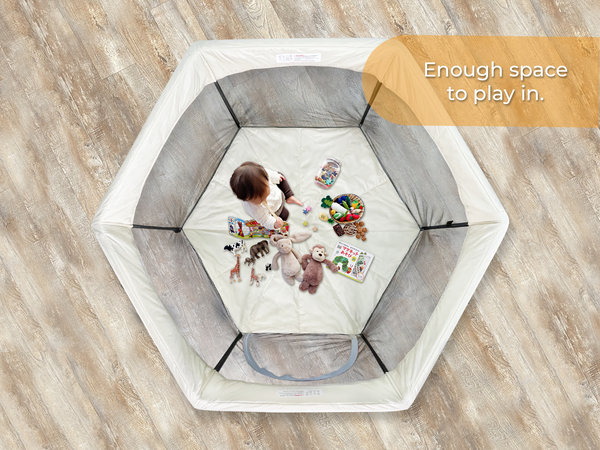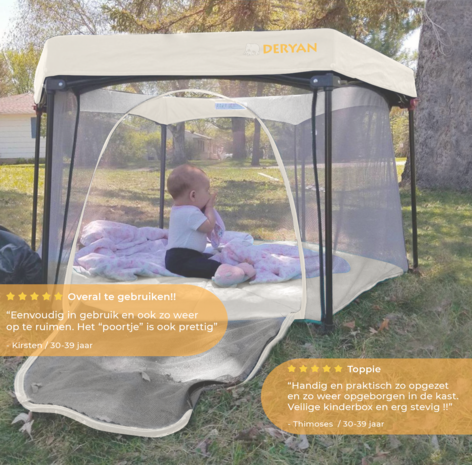 Product description
Are you looking for a playpen that is easy to clean up and take with you? Perhaps this Portable PlayPen from DERYAN is something for you. It is a nice place for your child to play and you will have no trouble cleaning up or taking the Playpen with you.

As you are used to from us, the Playbox is ready for use in 2 seconds. With the secure locks, the Portable PlayPen can certainly no longer collapse. Your child has extra room to move with this large Playbox which is not in the way for you. You can also reassemble the Portable PlayPen within 8 seconds. With the handy and sturdy carrying case you can easily take our DERYAN Portable PlayPen with you wherever you go.

Use at home, garden, camping, on the road, with family and friends, etc. Easy to clean and take with you to take. The ideal solution.


Product Specifications

Dimensions unfolded:
Ø 135 x 75 cm
Dimensions folded:
22.5cm x 22.5cm x 77cm
Weight:
6.2 KG

Material
– Mesh and Polyester
– Metal
– Polyester

What is there in the package?
Portable playpen
Carrying bag
Reviews
Posted by: Lotte on 29 January 2021

Super makkelijk op te zetten!

Posted by: Tess on 29 January 2021

Erg fijn om te weten dat mijn kindje in een veilige omgeving speelt!
Create your own review