Joovy Click-on twin bed and changing table Room2 Play box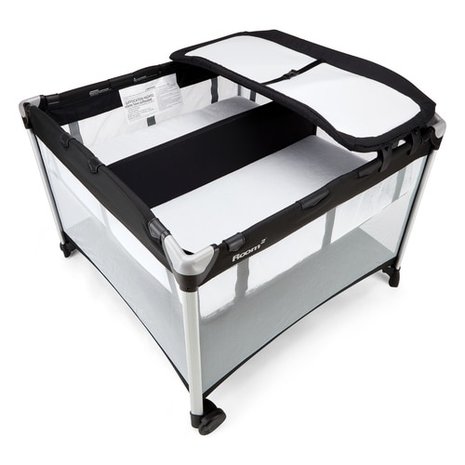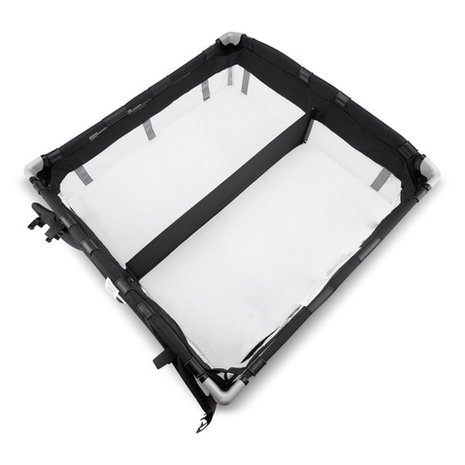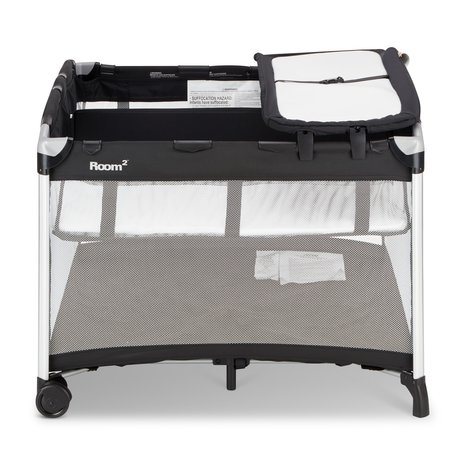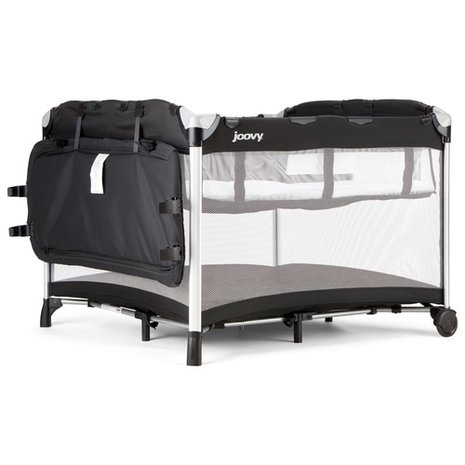 Product description
Boxes are great for bigger babies, but when they're small it's easier to have them closer. Joovy's Twin Nursery Center was created for the Room² Box and to make life easier with little ones. With a removable changing table and crib with optional divider, the Twin Nursery Center is perfect for everyone, but especially families with twins.
- Includes changing table, crib and crib divider 
- The table can be folded aside for storage
- The changing pad is removable and washable 
- The changing pad is removable and washable 
- Changing table holds up to 25 lbs 
- Bassinet holds up to 30 lbs in total (or two 15 lb babies)
- Easy to attach and remove
Use the Room² Twin Nursery Center crib full size or zipper into the septum for twins. When they have outgrown the crib, remove and store it, and use the Room2 as a safe sleeping and play area. The changing pad can be folded over the side for babies to lie down and play, and the included pillow is 100% machine washable.
Reviews
Posted by: karin on 5 February 2021

echt super handig als je een tweeling hebt! zeker niet duur
Create your own review