Joovy Caboose Ultralight Graphite Stroller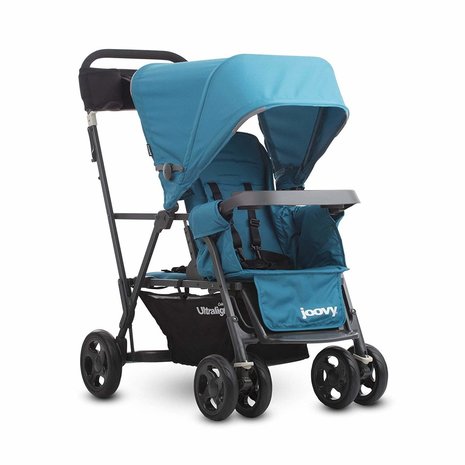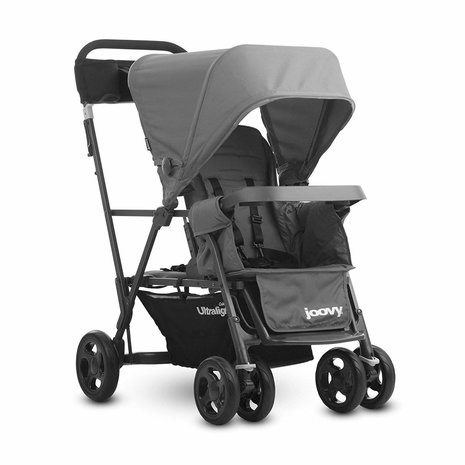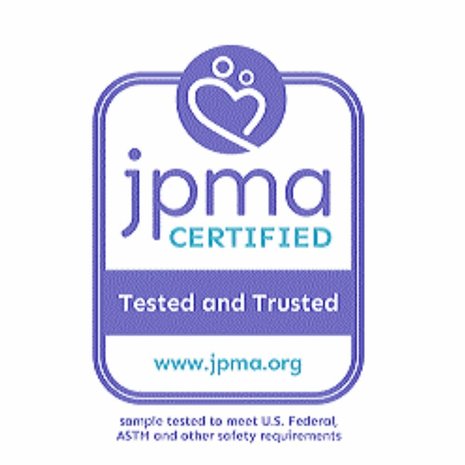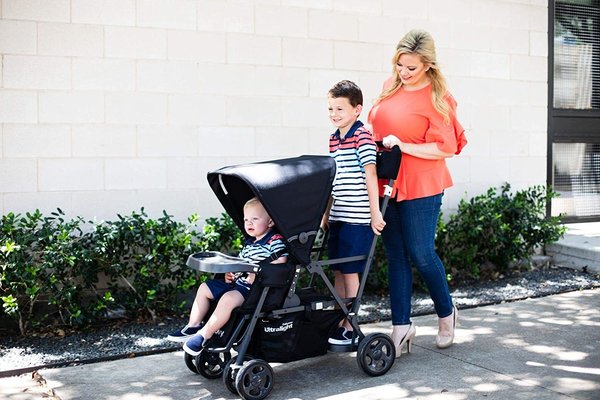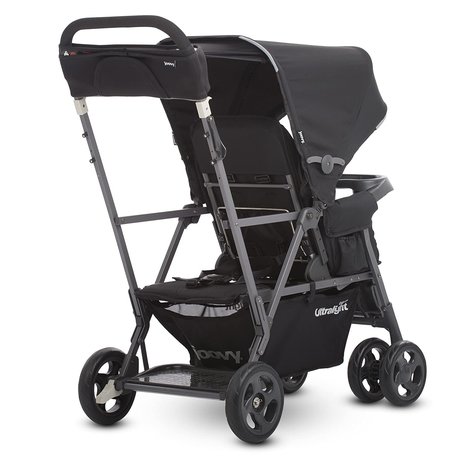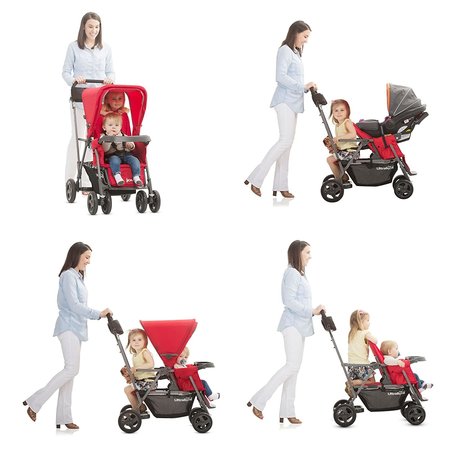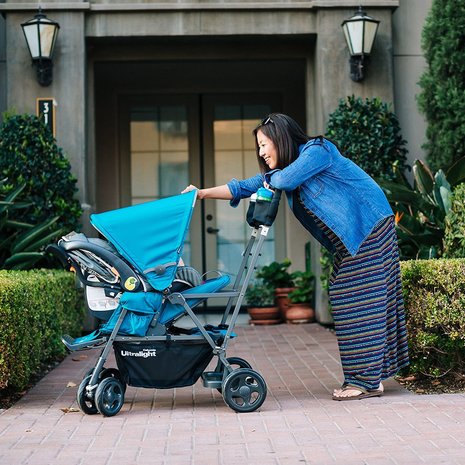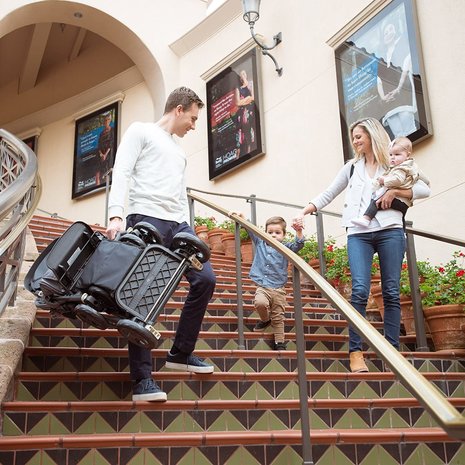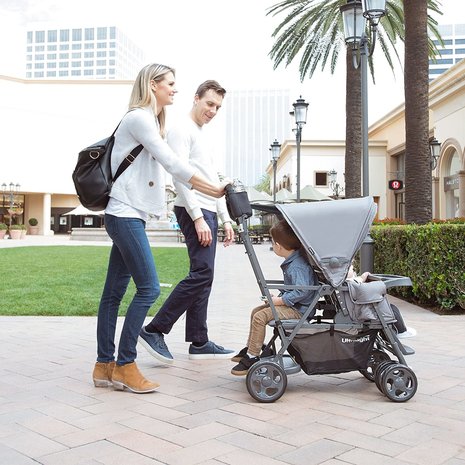 Product description
We've made walking with two kids easy with this double stroller! As the lightest stand-on tandem stroller in the world, the Caboose Ultralight is not only durable, but also very easy to push, even with a full load. You will be amazed at the smoothness of the maneuvers.
The ultra-compact stroller is as large as a grandchildren stroller, but packed with the functionality of a full-size double stroller. Sealed ball bearing wheels and 4-wheel suspension provide a smooth ride.Navigating through pressure areas is a breeze with the built-in stand-up board and bench for your older child. Perfect for the whole family!
The Caboose Ultralight is top for children and children: sitting, standing or walking next to the stroller? It can always be. The integrated stand-up board is centered in the wheelbase of the Caboose Ultralight and is super stable, so you don't have to worry about it getting out of balance.
We've included a tray for the little ones and an organizer for the parents! The Caboose Ultralight also comes with a car seat adapter and can be used with most child car seats to create a comfortable journey. If your toddler is under 2.5 years old, you can add a large, forward-facing, adjustable rear seat to the Caboose Ultralight. The pushchair can be folded with the second seat in place - no need to remove it first.
The Rain Cover is easy to fit and keeps both children dry. Both accessories are available separately. The Caboose Ultralight Graphite is easy to fold, place in the trunk or use on public transport.
The lightest, most compact and manoeuvrable double stroller is ideal for a baby or even two children thanks to the rear platform and seat (up to 10 kg). The product includes a 2 year warranty: 4 times longer than the Baby Trend Sit and Stand warranty and 2 times longer than the Graco Ready2Grow warranty
Satisfaction guaranteed. Fitted with a three-point belt at the back, including an organizer and a universal car seat adapter compatible with most brands.
Check the Joovy website for the most recent list. Always prevent a child from using the awning as a handle. The new rear seat extension protects the rear-seat child. Also compatible with the Caboose Rear Seat (if your older child is too young to stand)!
Older kids often enjoy riding the Caboose; they feel more mature and it allows them to get on and off on their own. Win-win: good for your back! The extension provides extra protection.
- Material 300D Polyester
- Open size – 96.5 x 54 x 107 cm (L W H)
- Folded size - 115 x 54 x 54 cm (L W H)
- Stroller weight – 10 kg
- Minimum age of the child - 3 months or Birth+
- Includes car seat adapter
- Maximum child weight – 20 kg per seat, 40 kg in total.