Joovy Caboose S Rain Cover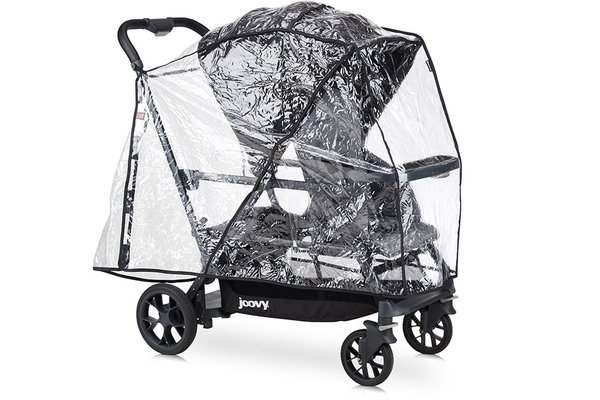 Product description
With this custom rain cover for the Joovy Caboose S Tandem Stroller, the kids will stay dry without the windows fogging up. This vented cover is perfect for gloomy days.
Adjusted fit for the Caboose S Tandem Stroller
Vented for comfort and visibility
Easy on and off
Rain, sleet or snow, the Caboose S Rain Cover is made to keep your kids dry. Tailored to avoid awkward pleats or cuts. This rain cover keeps both children dry and can be applied in no time.