Baby Pillow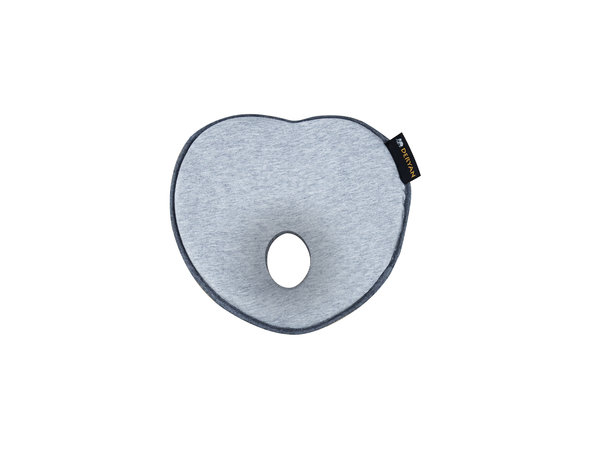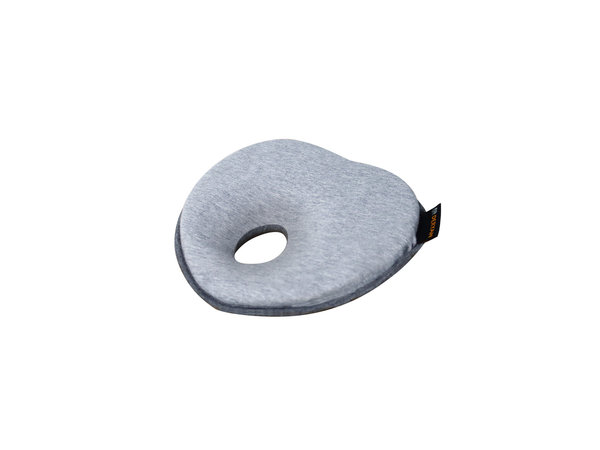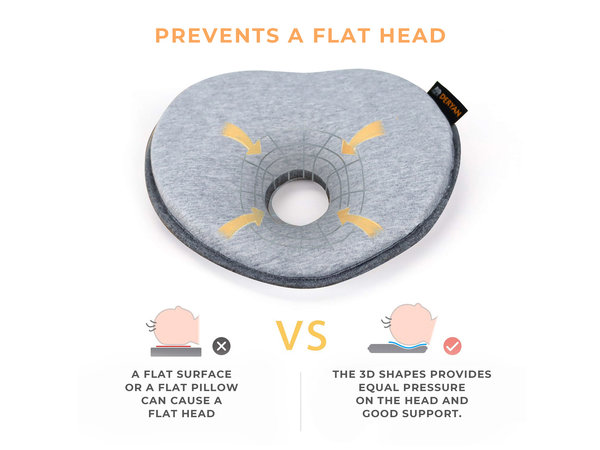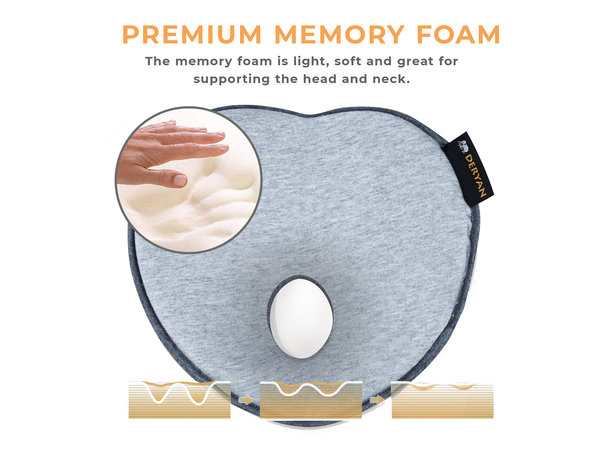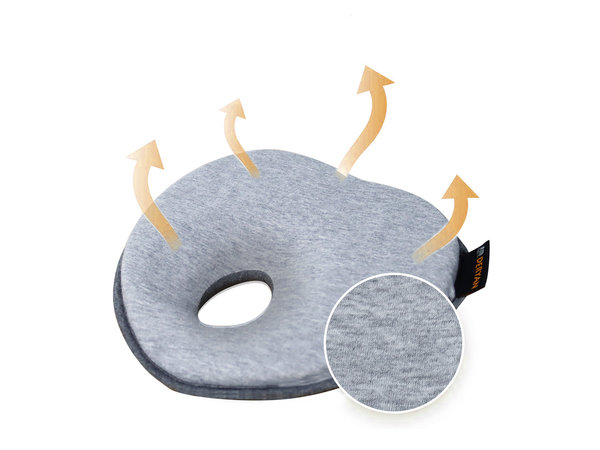 Product description
Product Description
In the first 9 months after birth, your baby's skull is vulnerable to deformation. This pillow prevents deformation and protects your baby in these first, vulnerable months.
✓ Recommended by pediatricians and osteopaths.
In addition, the baby often lies on one part of the back of the head, which can cause a flat occiput syndrome. Recommended by pediatricians and osteopaths: helps to restore a perfect shape of the children's skull, thanks to BASF memory foam (Dutch quality) - developed to guarantee a perfect position of the head and back.
✓ Anytime, anywhere - Comfortable & Compact.
The Deryan Baby Pillow is the ideal pillow for children on the go. It is comfortable and compact and can be taken anywhere. Ideal for the pram, cot, rocker, baby seat or car seat. It therefore accompanies the newborn not only during sleep, but in all situations when it is in the back position. The back part of the cushion is slightly raised to ensure the correct position for your baby. It is made of high quality German memory foam. Your baby will thank you.
✓ Safe.
Why is it safe? - Our pillows are very thin and light. We are the only ones using the perforated memory foam to let the air through. Your baby is safe with us.
✓ Secure structure.
The structure has been developed in such a way that the baby's head lies in a soft but effective way and thanks to the perforated configuration, the structure works against suffocation at the same time. This allows you and your child to have a good rest.
✓ Sleep quality.
The cotton in combination with the high-quality BASF memory foam improves your baby's sleep quality.
✓ Hygienic & Practical.
The Deryan Baby Pillow is always clean and ready to use. Always usable: suitable for all cots, cots, prams, baby seesaws, carrier bags and diaper changing tables.
Extra
The pillow comes with two pillowcases.
Reviews
Posted by: Meriam on 9 November 2021

Mijn kindje lijkt super tevreden met het kussentje. Het kussentje behoudt zijn vorm goed en door het traagschuim wordt de druk goed verlicht. Fijn product!
Create your own review